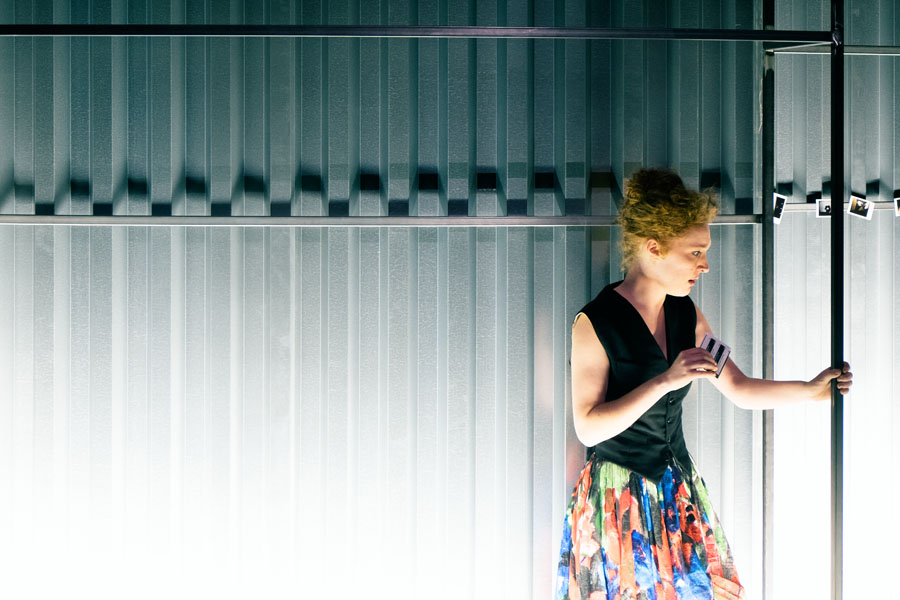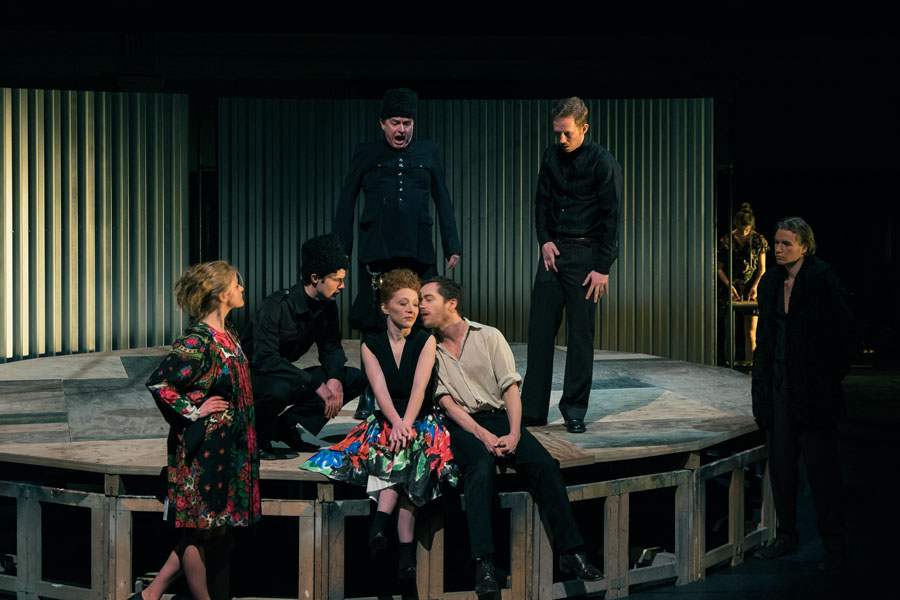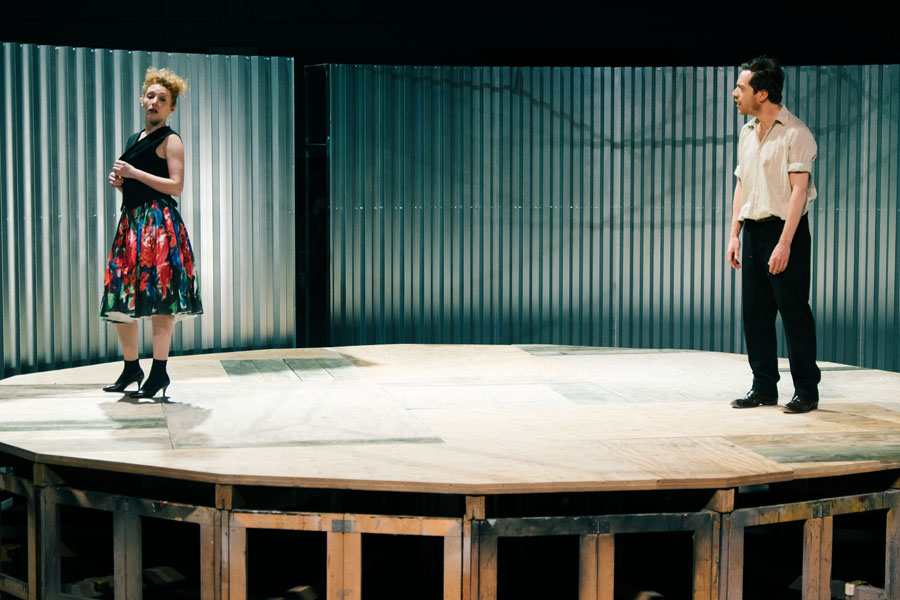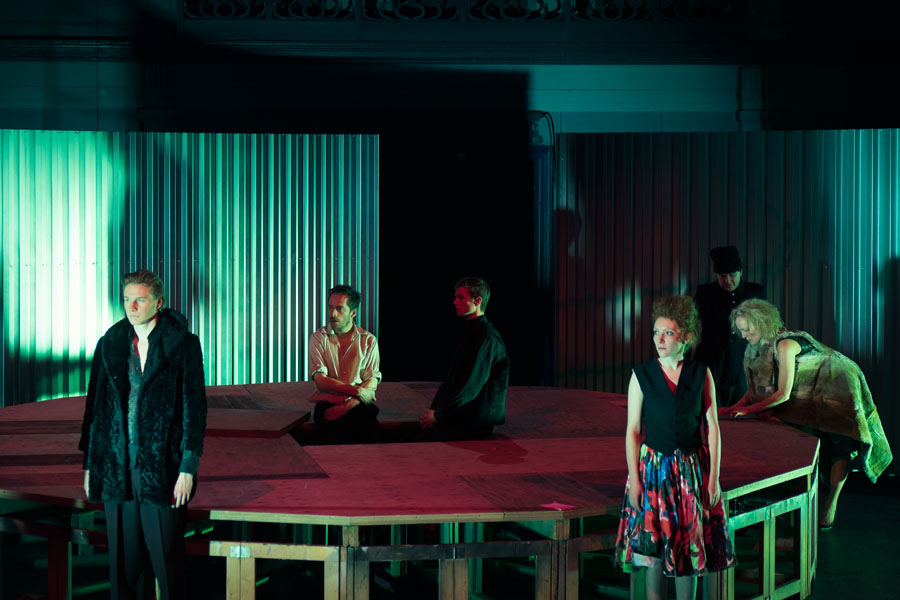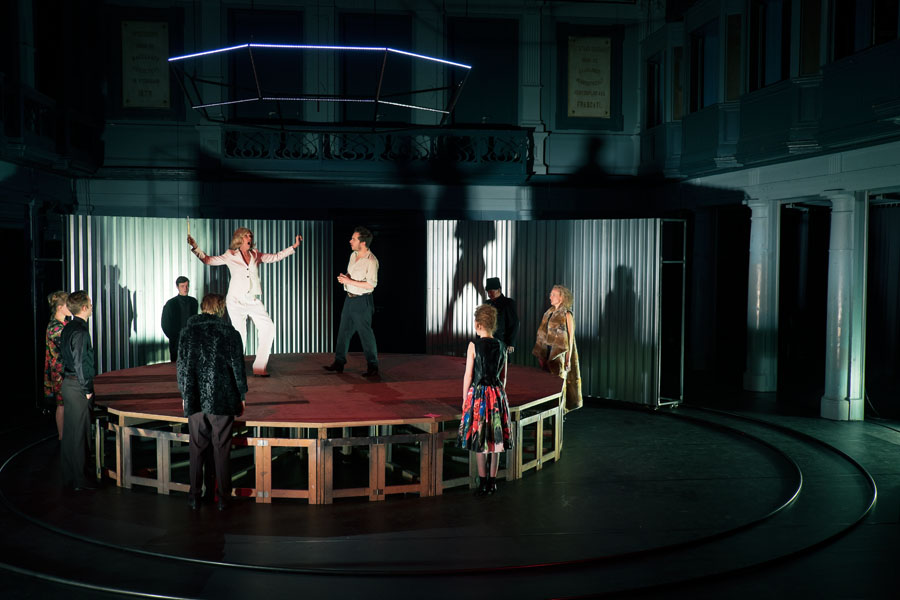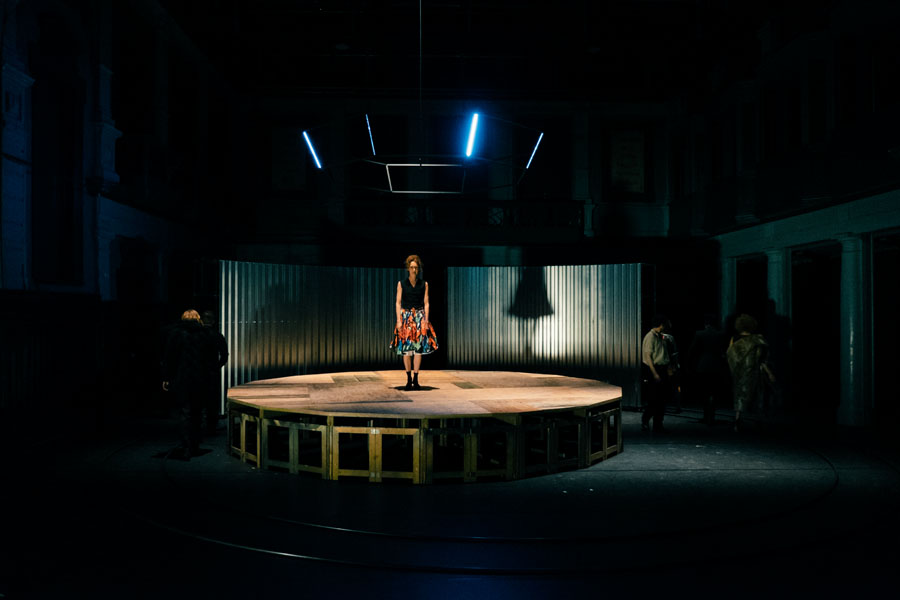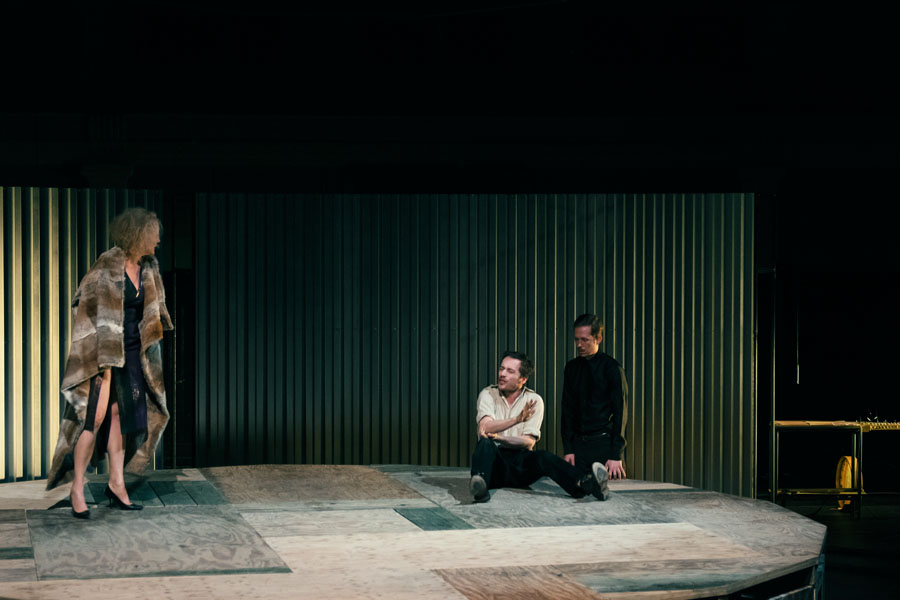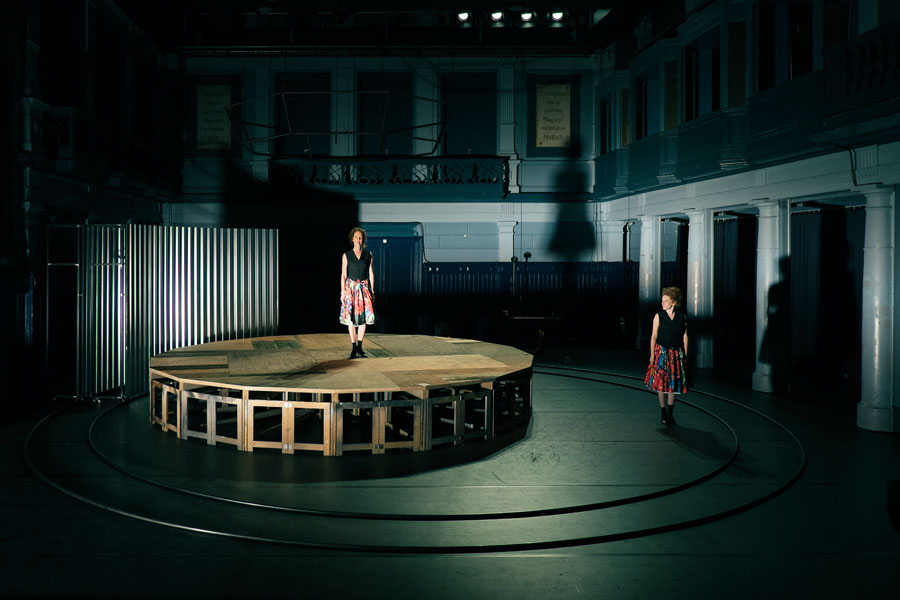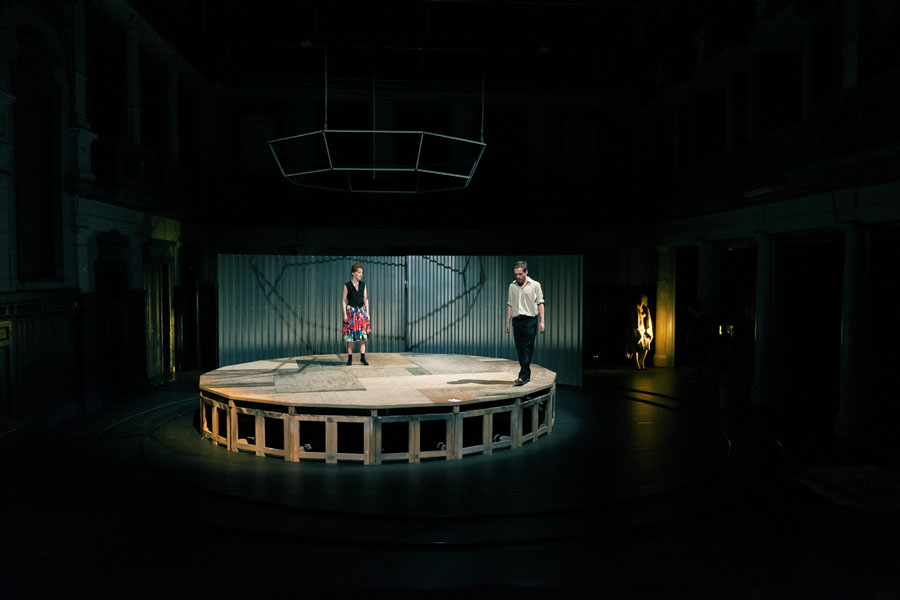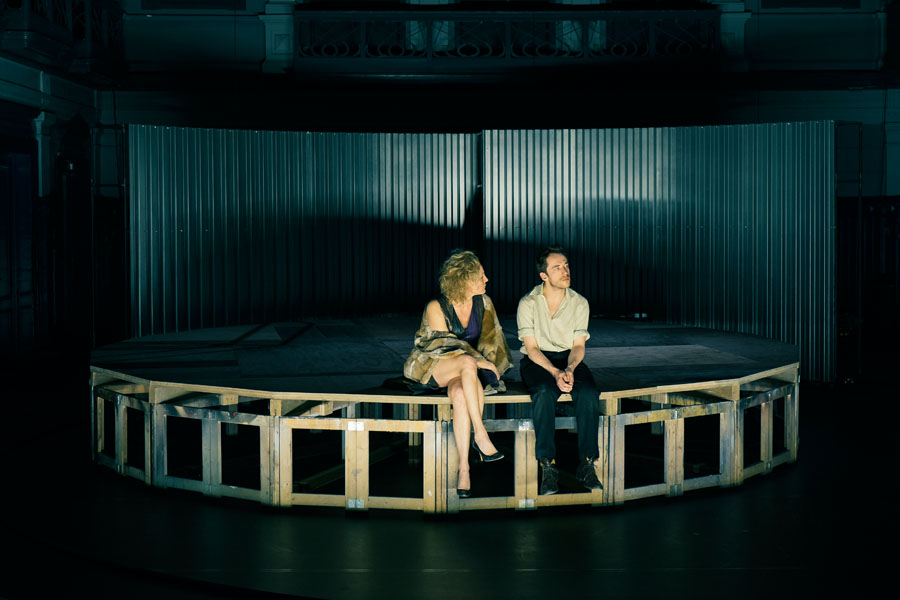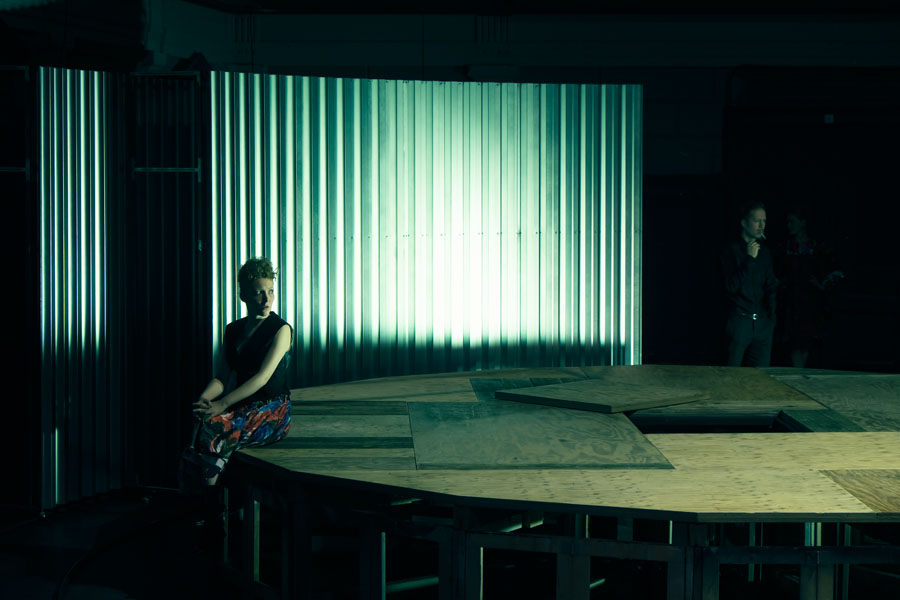 At the age of 27, Liliom decides to change course and to start living together with Julie, a young woman. With this he says goodbye to his fleeting, yet familiar artist life and ends up in a raw reality. The loved ones live in poverty and depend on gifts from distant relatives and friends. Liliom sees his life changing into a difficult struggle and soon he starts to demonize the world around him.
Magistrate to Liliom: "Why are you ashamed that you were loved?"
We dive into the grim imagination of a stubborn and violent man who apparently does not have the talent to live a good and happy life. A story about the ups and downs of an individual in a closed community where everyone is constantly on each other's lips and privacy is unthinkable, where nothing is left untouched and moral condemnation is always lurking. A world in which there is no quiet empty space.
Première op 2 april 2016 Frascati, Amsterdam
speelreeks tot en met 16/04/2016
MAKING OF
photos on flickr
press
Frascati
Toneelgroep Amsterdam
Actors
Helène Devos
Fred Goessens
Janni Goslinga
Robert de Hoog
Chris Nietvelt
Anne-Chris Schulting
Eelco Smits
Claire Bender
Eli Rietveld
Victor IJdens
Director
Julie Van den Berghe
Author
Ferenc Molnár
Translation
Jibbe Willems
Dramaturge
Julie Peters
Assistant Director
Janneke de Haan
Sound Design
Wessel Schrik
Light Design
Hendrik Walther
Costumes
Lieve Pynoo
Scenography
ruimtevaarders
Technique & Production
Wolf-Götz Schwörer
First Stage Manager
Sander van Elteren
Stage Manager
Attila Nemeth
Daan Westendorp
Ruud de Vos
Hair & Grime
David Verswijveren
Costume Department
Wim van Vliet
Farida Bouhbouh
Executive Producer
Lotte Heeman
Productie
Frascati producties
Toneelgroep Amsterdam
p>