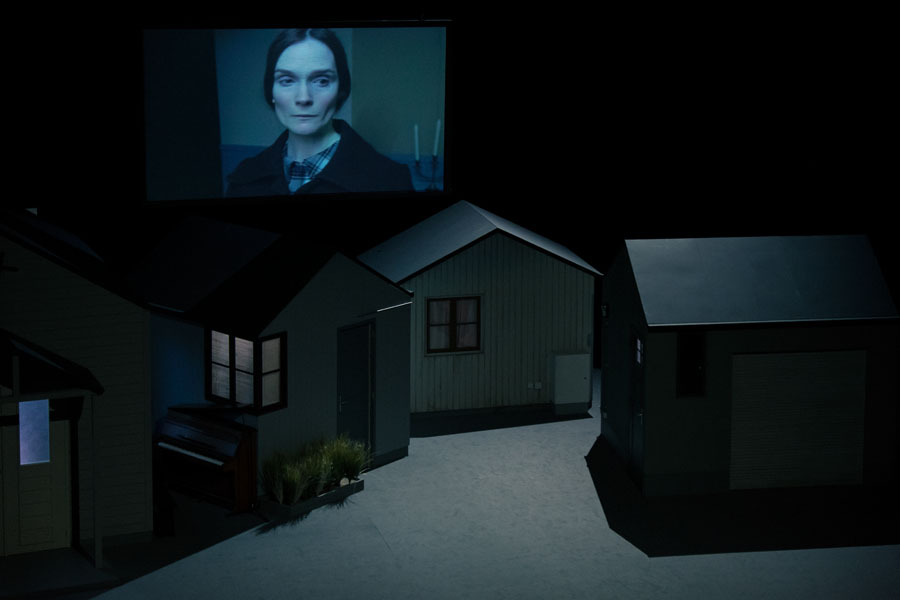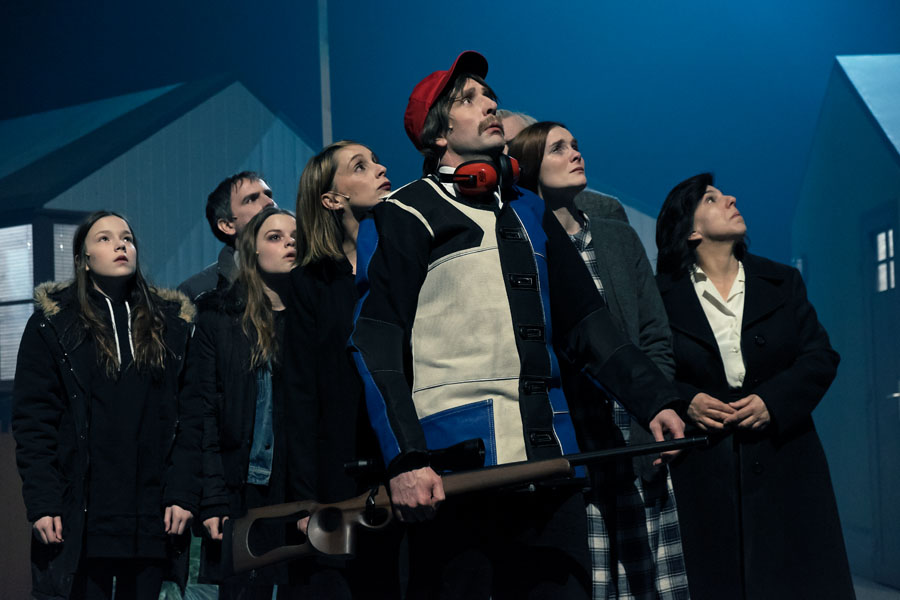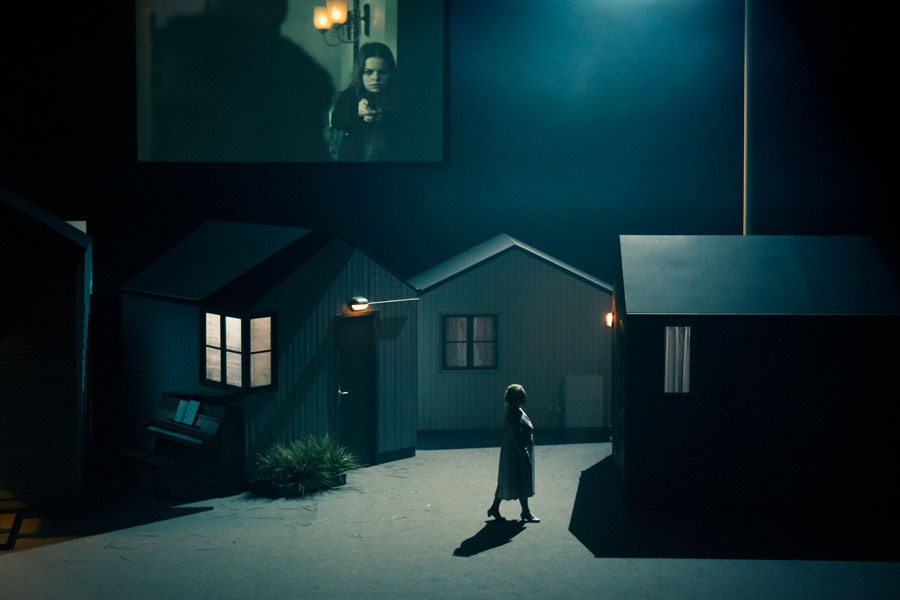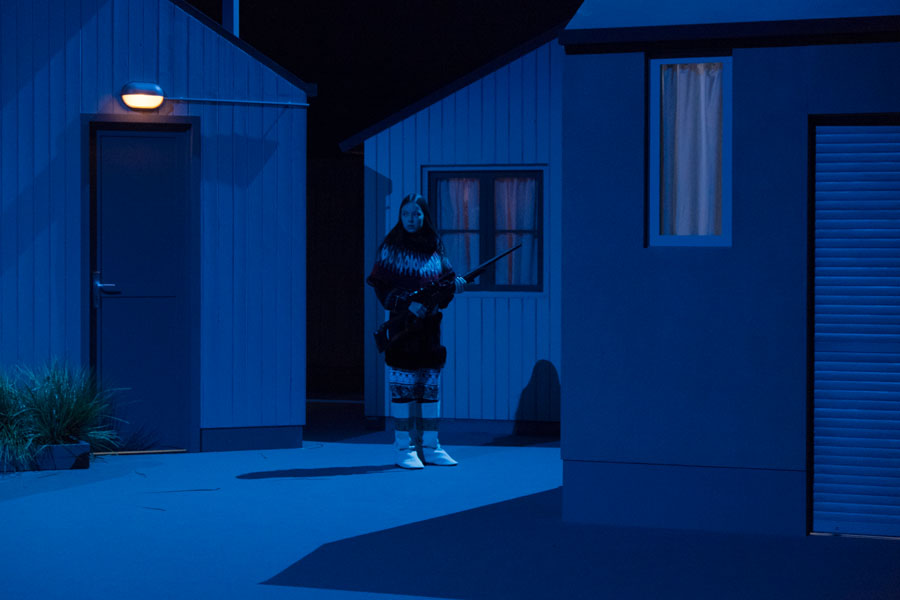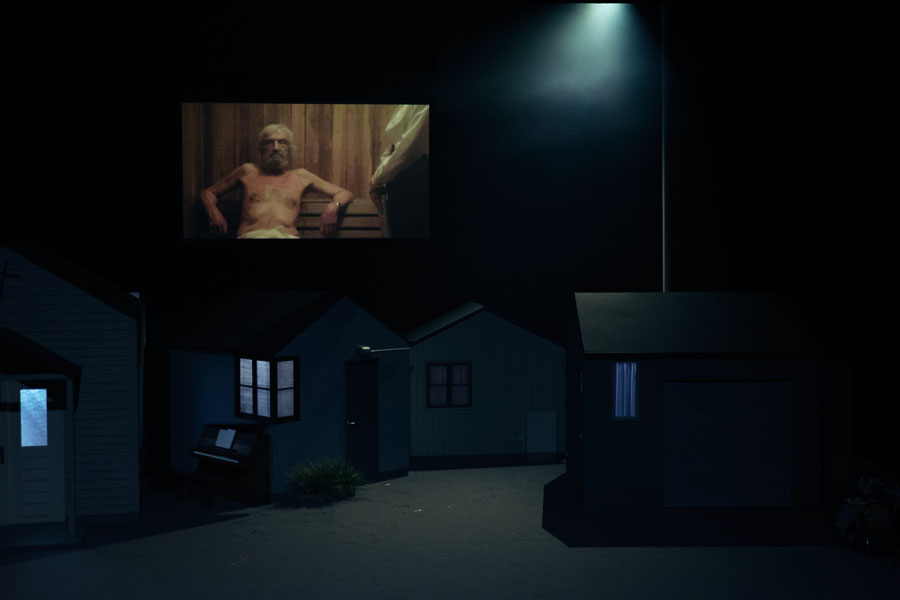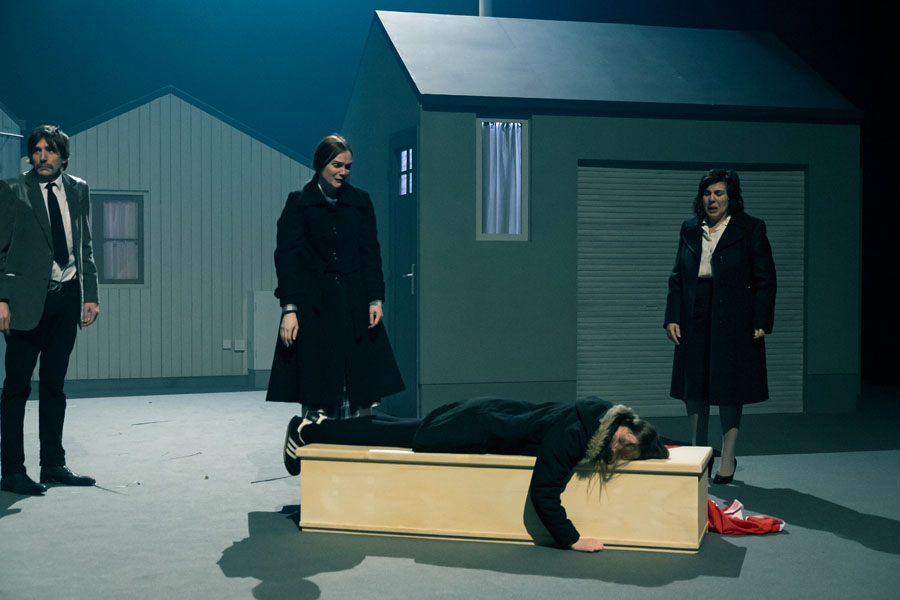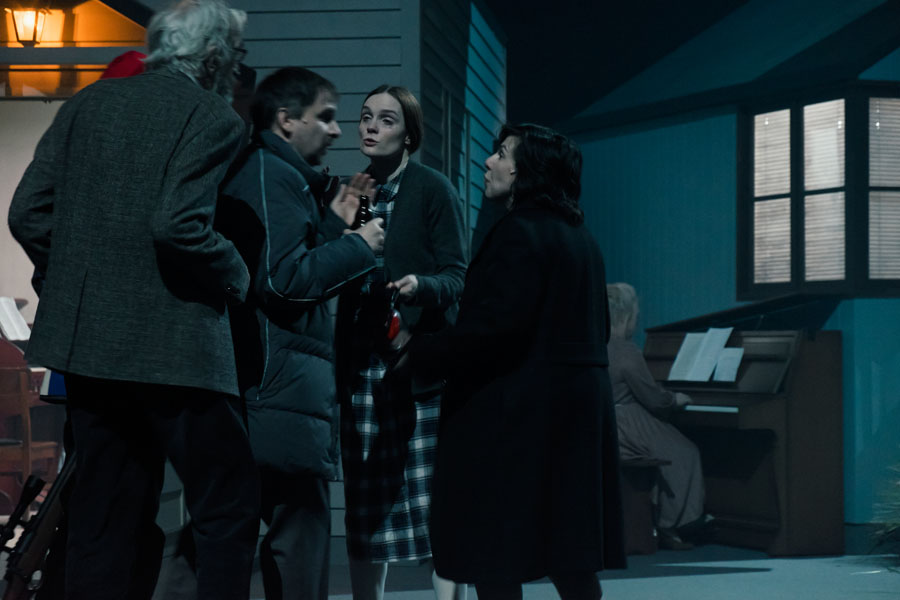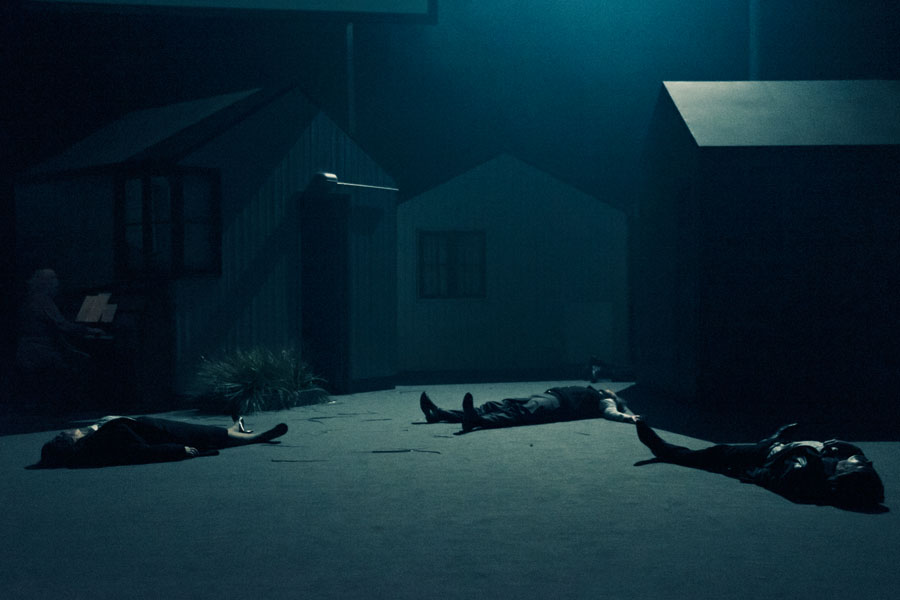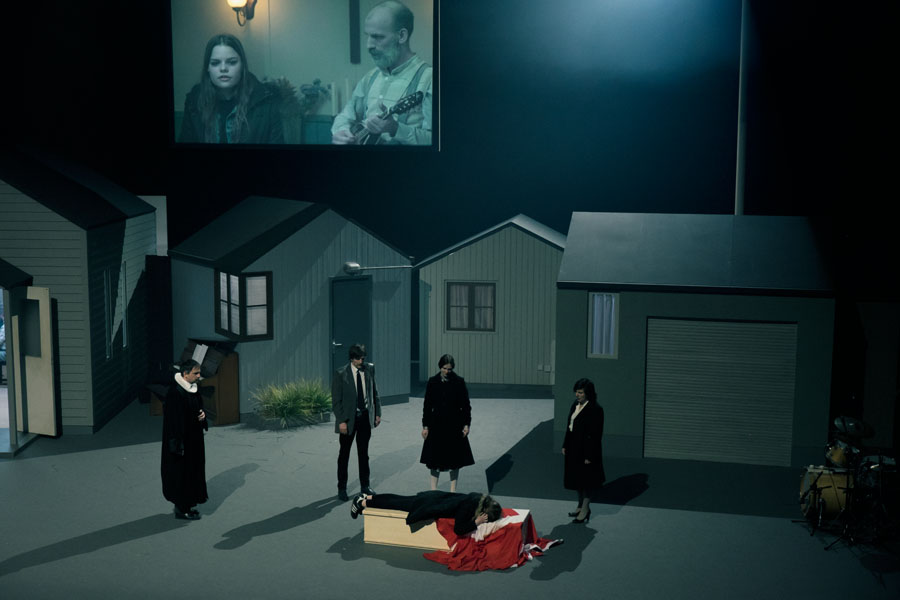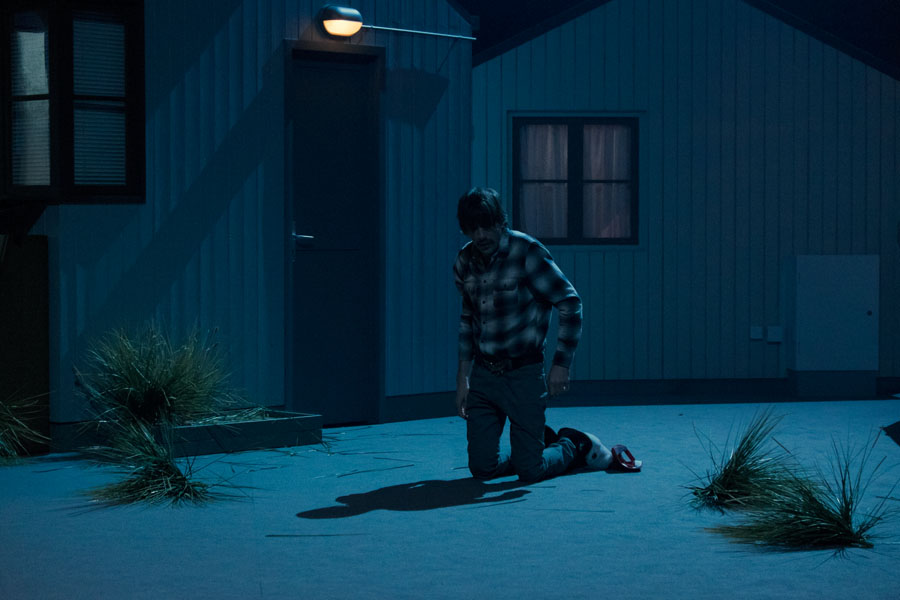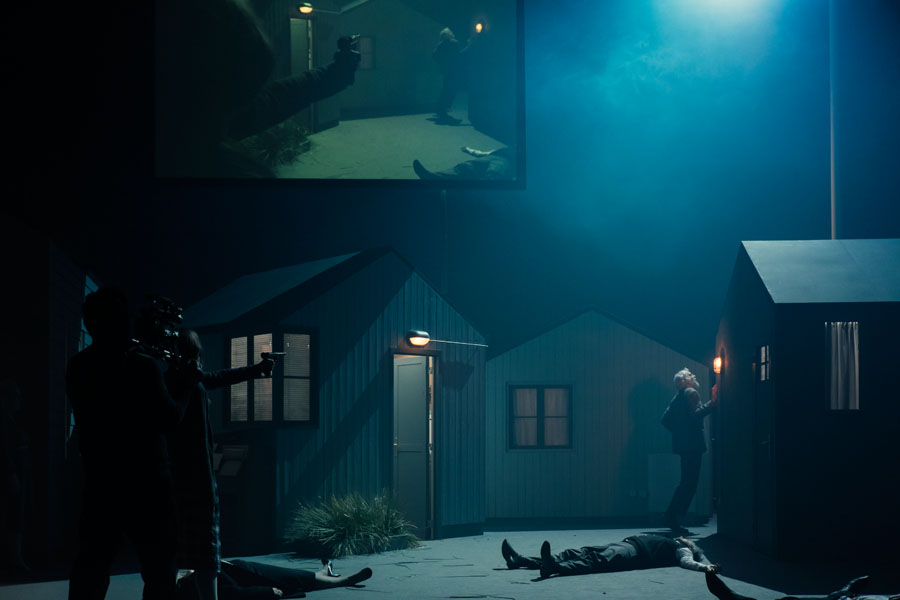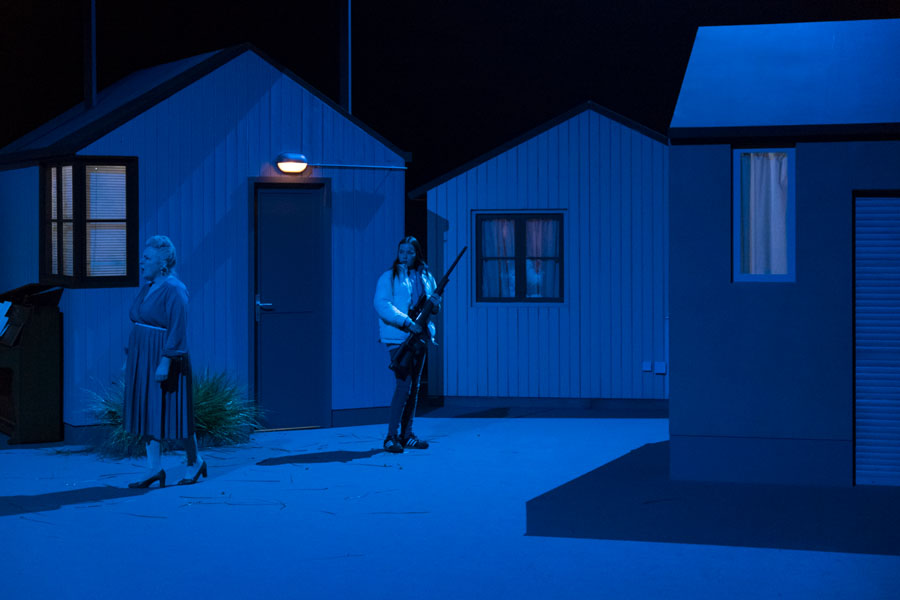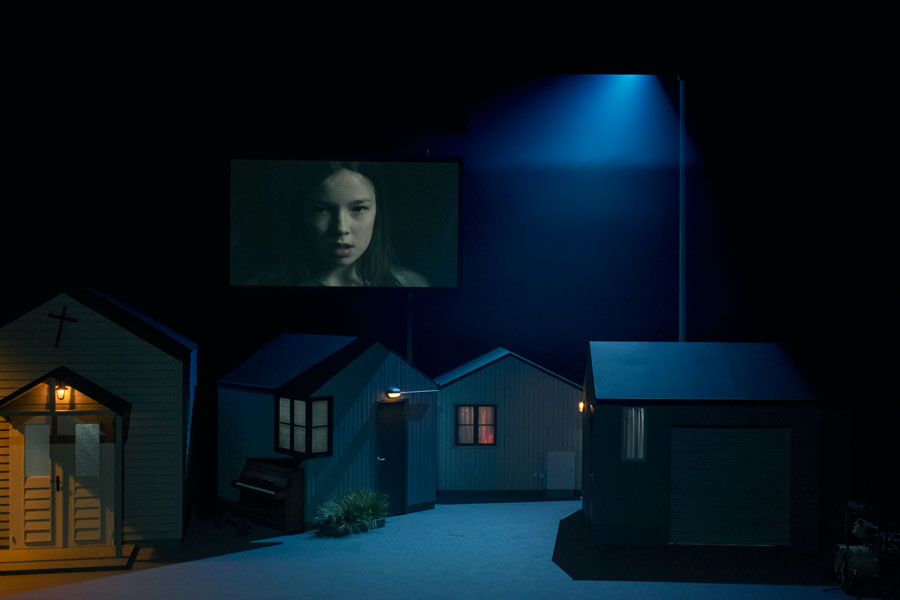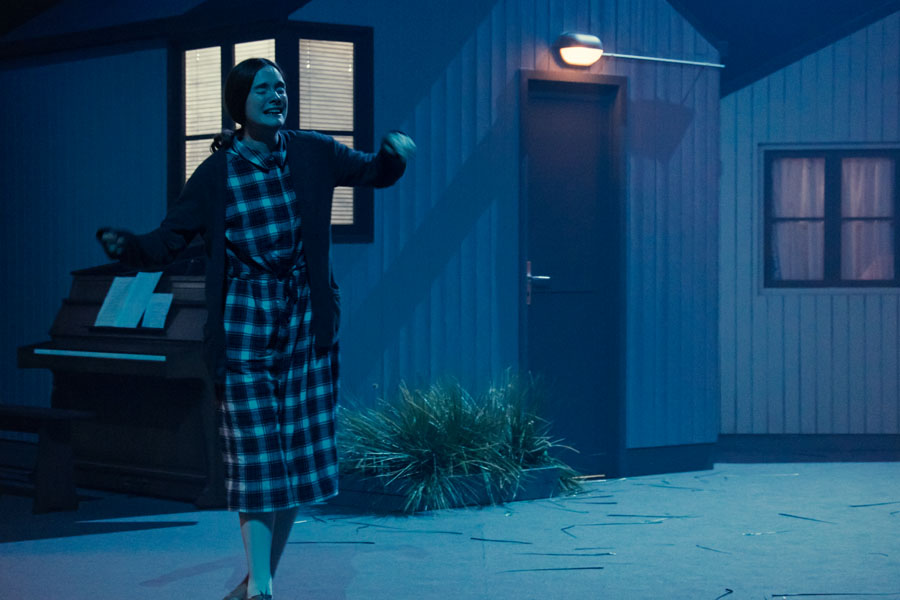 2016. Far right parties are on the rise throughout Europe. In the countries of Northern Europe, National Awakening- an antidemocratic, populist movement led by Martha Heiger. In Martha's birthplace, a suicide has taken place. Leader's visit to the peninsula for her funeral is announced. Ellen, a young teenager, sets out to assassinate the woman threatening her and her country's future. But on the day of the funeral, the situation drastically changes…
"En découdre avec ce qui nous désespère quotidiennement, dans ce monde-ci."
TRISTESSES is a theatrical performance whose main theme is the relation between power and sadness. Borrowing the conventions of detective fiction and political comedy, Anne-Cécile Vandalem explores with humor one of the most formidable political weapons of the day: making the masses sad. Through cinematographic stage design, she shines a spotlight on the power of the media and the ways censorship functions in the open or, insidiously, in the shadow.
Première on 10 April 2016 Théatre de Liège, Liège
On tour from May 2016
> more info about dates and venues

Tristesses was awarded the Prix de la Critique 2015/16 in the category Meilleur Spectacle.

MAKING OF
photos on flickr
press
Das Fräulein Kompanie
Théatre de Liège
Festival D'Avignon
Les Prix de la Critique 2016
Concept, Text & Direction
Anne-Cécile Vandalem
Actors
Anne-Pascale Clairembourg
Epona Guillaume
Séléné Guillaume
Vincent Lecuyer
Bernard Marbaix
Catherine Mestoussis
Jean-Benoit Ugeux
Anne-Cécile Vandalem
Vincent Cahay
Pierre Kissling
Stunt Double
Nora Dolmans
Music
Pierre Kissling
Vincent Cahay
Soprano
Françoise Vanhecke
Scenography
ruimtevaarders
Set Dressing & Props
Fabienne Müller
ruimtevaarders
Light Design
Enrico Bagnoli
Sound
Jean-Pierre Urbano
Video
Arié Van Egmond
Video Operator
Federico D'Ambrosio
Costumes
Laurence Hermant
Costume Assistant
Elisa Vidal Riezu
Make Up
Sophie Carlier
Hairdresser
Gaetan d'Agostino
Stage & Technical Management
Damien Arrii
Stage Assistant
Pierre Draye
Collaborative Dramaturgy
Sebastien Monfé
Assistant
Sarah Seignobosc
Second Assistant
François Maquet
Creation
Das Fräulein Kompanie
Théâtre de Liège
Production
Das Fräulein Kompanie
Coproduction
Théâtre de Liège (Be)
Théâtre National de la Communauté française (Be)
Le Volcan- Scène Nationale du Havre (Fr)
Théâtre de Namur (Be)
Bonlieu- Scène Nationale d'Annecy
Le Manège.mons
Maison de la Culture d'Amiens
p>