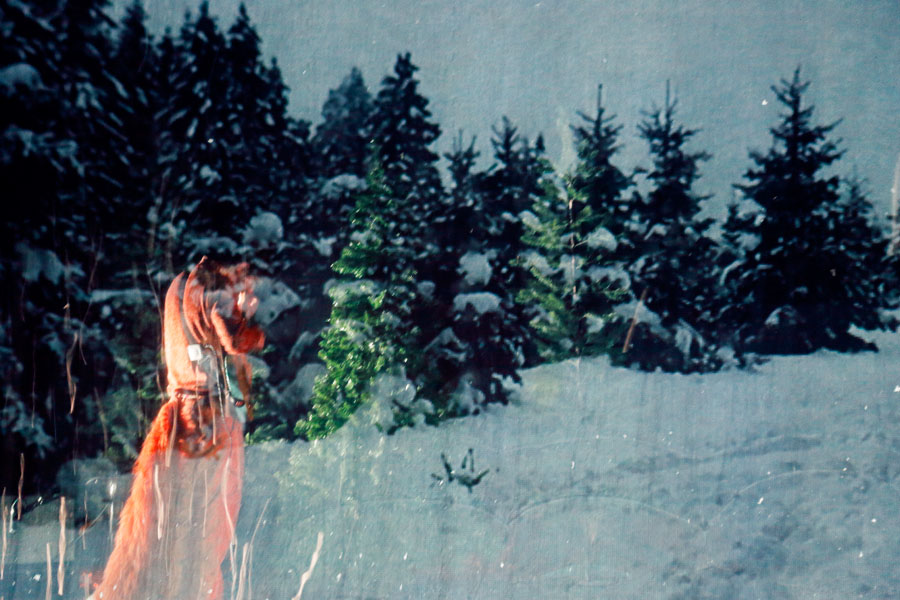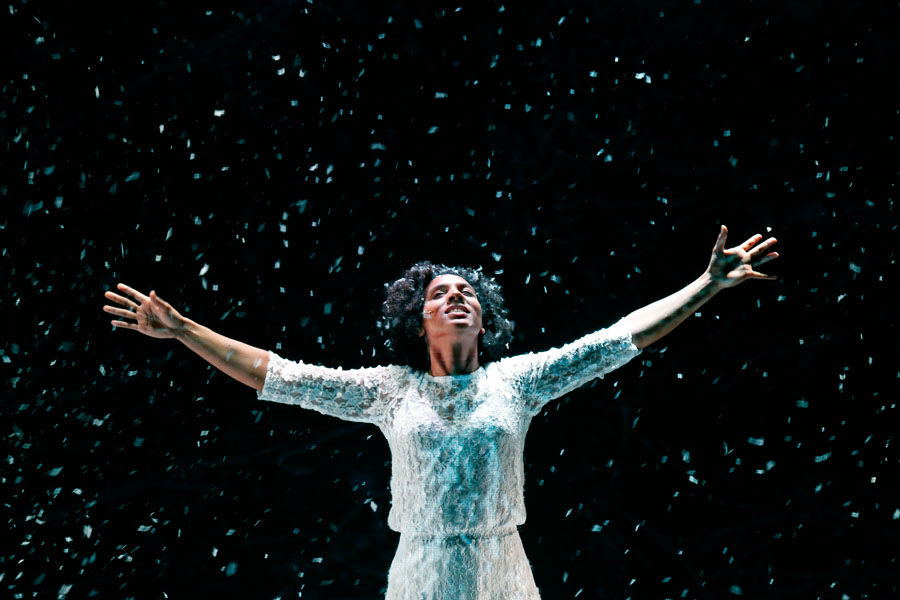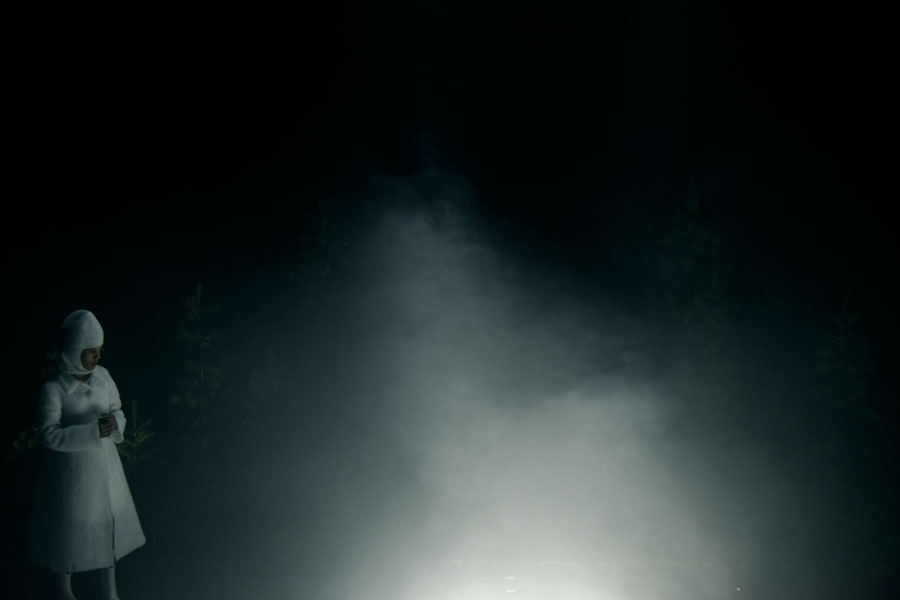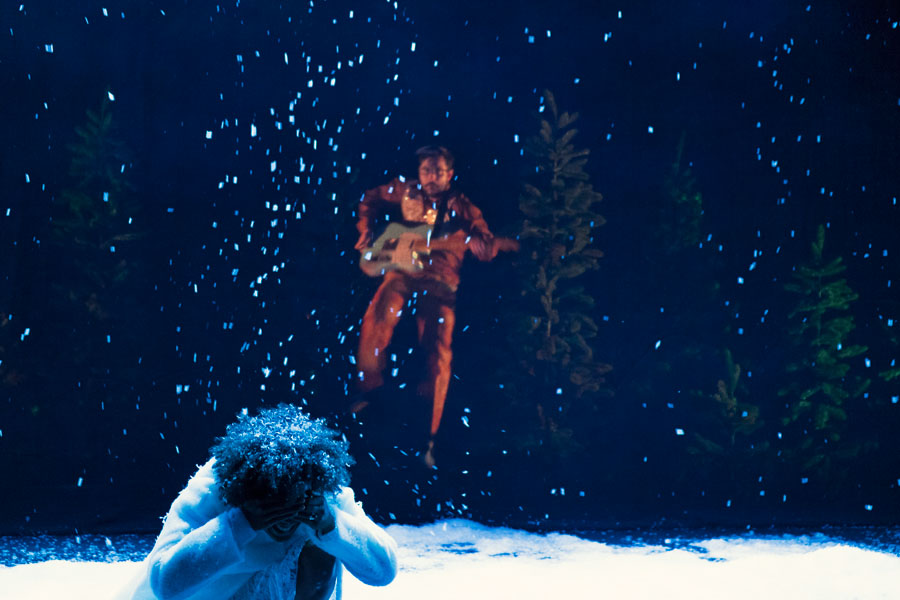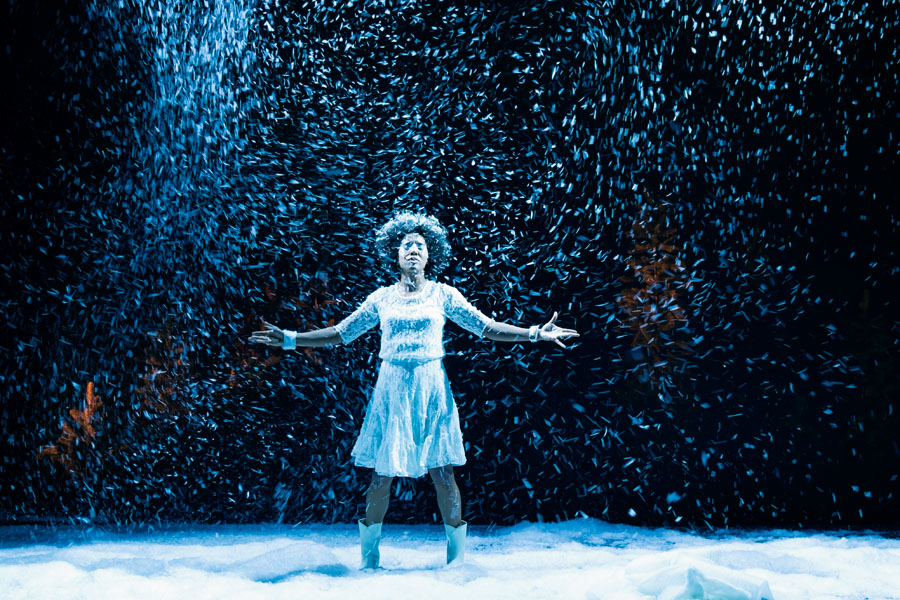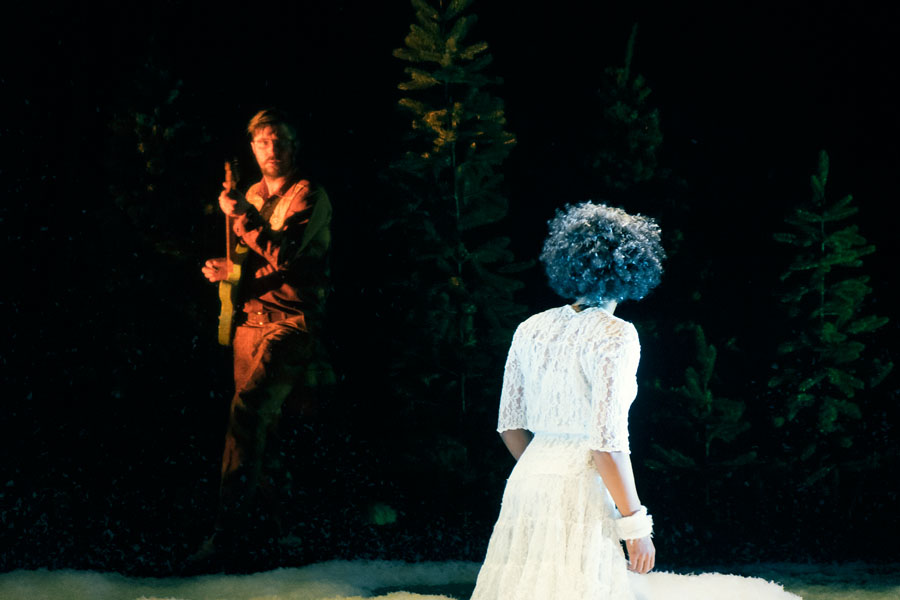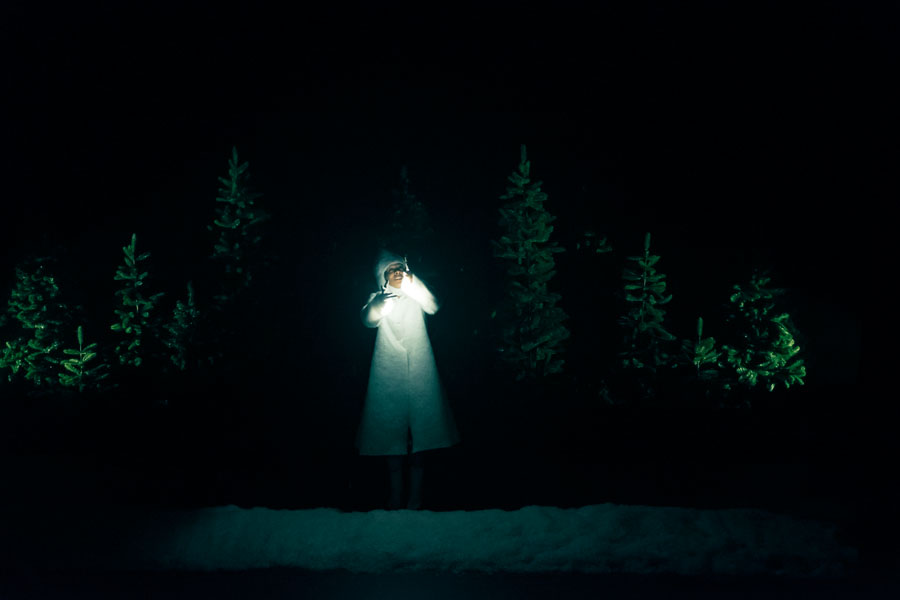 Speckled white.
Sleepy.
A first snowflake on your cheek.
Everything is white.
Everything becomes white.
Everything is different.
Everything will be different.
What was black turns white.
What was loud becomes silent.
What was dry becomes wet.
What was not appears.

Snow is a visual and musical children's show in and about the snow. Snow takes you to the silence of the white, to the white of the cold, to the cold of a hand, to the hand of a girl. A girl who can conjure snowflakes, whirls through a white world and sings the silence with her crystal clear voice.
Première on 12/02/2015 at Kopergietery, Ghent
On tour from 2015
MAKING OF
photos on flickr
press
LOD muziektheater
Silbersee
Concept & Regie
Inne Goris
Muziek
Thomas Smetryns
Dans & Zang
Natasha Young
Muziek (guitaar)
Toon Callier
Muzikale Leiding
Romain Bischoff
Klankopname & Editing
Benjamin Dousselaere
Scenografie
ruimtevaarders
Lichtontwerp
Mark Van Denesse
Kostuumontwerp
Lieve Meeussen
Techniek
Pino Etz
LOD
Productie
LOD muziektheater
Silbersee